Masters of Chocolate since 1963
We create our excellent assortment of handmade chocolates, moulded chocolates, liquor balls and solid chocolate figures on a daily basis with a team of highly qualified employees and modern machinery. Next to that, Cerisette Oisterwijk is also your place to go for seasonal products, as we have an extensive assortment of differently themed chocolates throughout the different seasons.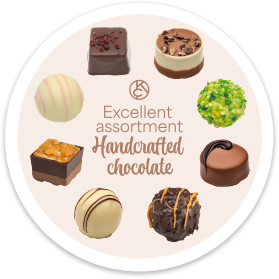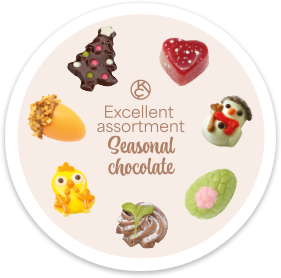 Private labeling
Cerisette Oisterwijk offers a range of different possibilities concerning private labeling.

Prepackaged boxes with a luxurious bow or simply closed with a seal. A traditional ballotin or a transparent packaging. Our packaging department is happy to help. Next to that, all our prepackaged products are provided with the right label.

Our private label line find its way throughout the Netherlands and Europe. We also distribute this in different channels, such as: department stores, supermarkets and retail. But Cerisette also supplies under private label to the Christmas hampers industry.

Contact us